If you are looking for Key Bank Headquarter Address or Key Bank Corporate office address or Key Bank Corporate email then check here all the contact information given here.
Key Bank headquarters address including Key Bank Phone number and also Key Bank corporate email address you can find here. There are multiple ways to contact Key Bank headquarter or to reach their corporate employees.
If you having any issue with Key Bank or want to contact Key Bank using phone, email or social media then check this post. All the details and contact information that is connected with Key Bank you can see here.
Check here Key Bank Corporate Office Address, Key Bank Headquarter Address with Key Bank Corporate E-mail Given here Including Social media details.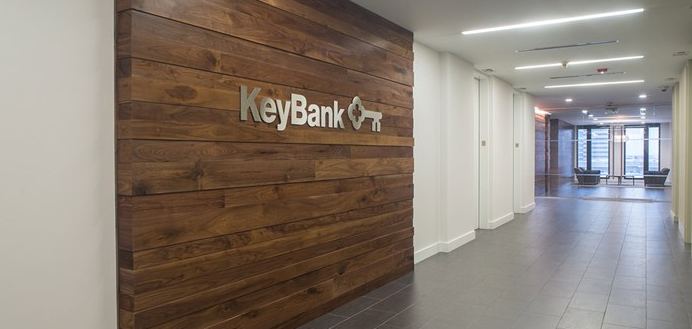 Key Bank Corporate Office Headquarters Address, Email, Phone Number
Key Bank Headquarters Address

127 Public Square, Cleveland, Ohio 44114 U.S.A

Key Bank Corporate Address
Key Bank Headquarters Phone Number
Key Bank Corporate Office Phone Number

 (216) 689-4107

Key Bank Corporate Office Fax Number

 (216) 689-4121

Key Bank Official Website
www.key.com
Key Bank Corporate Website
www.key.com
Key Bank Corporate Server Email
www.key.com
Key Bank Head Office Complaint
www.key.com
Key Bank Customer Service Number

00 1 716-838-8600

1–800 539-2968

Key Bank Facebook Page
Key Bank Facebook
Key Bank Twitter Page
Key Bank Twitter
Key Bank LinkedIn Page
Key Bank Linkedin

Contact Information
(800) 539-8336

TDD/TTY

(800) 539-2968

(800) 433-0124

(800) 422-2442

Key Bank Holiday Schedule
Branches will be closed on the following dates:

New Year's Day

January 1,

Mart2018, her King, Jr. Day

January 15,

Monday

Presidents' Day

February 19,

Monday

Memorial Day

May 28,

Monday

Independence Day

July 4,

Wednesday

Pioneer Day (Utah Only)

July 24,

Tuesday

Labor Day

September 3,

Monday

Columbus Day (Utah branches open)

October 8,

Monday

Indigenous Peoples Day

October 8,

Monday

Veterans Day

November 12,

Monday

Thanksgiving

November 22,

Thursday

Christmas

December 25,

Tuesday

KEY BANK Corporate Leadership Team
Beth E. Mooney- Chairman and Chief Executive Officer, Key Corp Director, Key Corp Member Executive Council, Key Corp
Amy G. Brady- Chief Information Officer, Key Corp Member Executive Council, Key Corp Member   Executive Leadership Team, Key Corp
Craig A. Buffie- Chief Human Resources Officer, Key Corp Member Executive Council, Key Corp Member Executive Leadership Team, Key Corp
E. J. Burke- Co-President, Key Community Bank Member Executive Council, Key Corp Member                        Executive Leadership Team, Key Corp
Robert A. DeAngelis- Executive Vice President, Key Corp Director, Quality & Productivity Management,            Key Corp Member Executive Council, Key Corp Member Executive Leadership Team, Key Corp
Dennis A. Devine-Co-President, Key Community Bank Member Executive Council, Key Corp Member   Executive Leadership Team, Key Corp
Katrina M. Evans-Executive Vice President, Key Corp Director of Corporate Center, Key Corp Member                  Executive Leadership Team, Key Corp Member Executive Council, Key Corp
Christopher M. Gorman- Vice Chairman – President of Banking, Key Corp Member Executive Leadership          Team, Key Corp Member Executive Council, Key Corp Chairman, and CEO,  Key Bank, NA
Paul N. Harris- Secretary and General Counsel, Key Corp Member Executive Council, Key Corp Member Executive Leadership Team, Key Corp
William L. Hartmann- (Retired) Chief Risk Officer, Key Corp Member Executive Council, Key Corp Member   Management Committee, Key Corp
Don Kimble- Vice- Chairman and Chief Financial Officer, Key Corp Member Executive Leadership Team,            Key Corp Member Executive Council, Key Corp
Angela G. Mago- Executive Vice President, Key Corp Co-Head of Corporate Bank, Key Corp Head of        Key Bank Real Estate Capital, Key Corp Member Executive Council, Key Corp Member Executive Leadership Team, Key Corp
Mark Midkiff- Chief Risk Officer, Key Corp Member Executive Council, Key Corp Member Executive Leadership Team, Key Corp
Andrew J. Paine III- Executive Vice President, Key Corp President of Key Banc Capital Markets, Key Corp Co-Head of Key Corporate Bank, Key Corp Member Executive Leadership Team, Key Corp Member Executive Council, Key Corp
Kevin T. Ryan-  Chief Risk Review Officer and General Auditor, Key Corp Member Executive Council, Key Corp Member Executive Leadership Team, Key Corp

Key Bank Board of Directors
Beth E. Mooney




Chairman and CEO

Austin A. Adams




(Retired) Chief Information Officer




JP Morgan Chase & Company

Bruce D. Broussard




President and CEO

Charles P. Cooley




(Retired) CFO

Gary M. Crosby




(Retired) President & CEO




First Niagara Financial Group, Inc.

Alexander M. Cutler




(Retired) Chairman and CEO

H. James Dallas




(Retired) SVP, Quality, and Operations

Elizabeth R.Gile




(Retired) Managing Director

Ruth Ann M. Gillis




(Retired) EVP and Chief Administrative Officer

William G. Gisel, Jr.




President and CEO

Carlton L. Highsmith




(Retired) Chairman, President & CEO




Specialized Packaging Group, Inc.

Richard J. Hipple




Executive Chairman

Kristen L. Manos




Partner




Sanderson Berry

Demos Parneros




Chief Executive Officer

Barbara R. Snyder 
President
David K. Wilson
(Retired) Examiner-in-Charge
Key Bank locations