If you are looking for McDonald's Headquarter Address or McDonald's Corporate office address or McDonald's Corporate email then check here all the contact information given here.
McDonald's headquarters address including McDonald's Phone number and also McDonald's corporate email address you can find here.
There are multiple ways to contact McDonald's headquarter or to reach their corporate employees.
If you having any issue with McDonald's or want to contact McDonald's using phone, email or social media then check this post. All the details and contact information that is connected with McDonald's you can see here.
Check here McDonald's Corporate Office Address, McDonald's Headquarter Address with McDonald's Corporate E-mail Given here Including Social media details.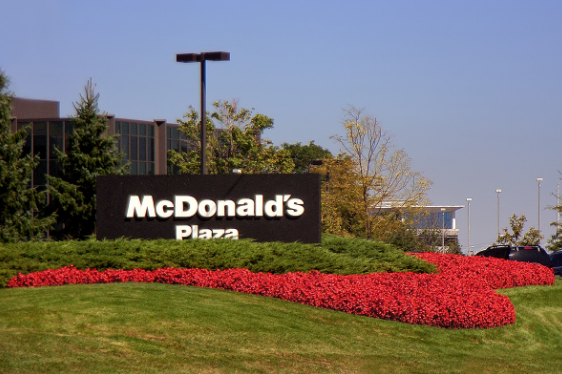 McDonalds Corporate Office Address
You can mail to the McDonalds Corporate office using the mailing address below.
McDonald's Corporation
2111 McDonald's Dr
Oak Brook, IL 60523
USA
McDonalds Investors Relations Phone Numbers
1-800-621-7825 (U.S.A, U.S. Territories & Canada)
1-312-360-5129 (International)
1-630-623-3424 (Institutional Investors)
(800) 244-6227

(630) 623-3000

(866) 970-0106

McDonalds Stores in USA
26 E 23rd St
New York, Ny 10010
(646) 682-9277
1651 Broadway
Manhattan, Ny 10019
(212) 586-5530
335 8th Ave
Manhattan, Ny 10001
(212) 633-1107
972 6th Ave
Manhattan, Ny 10018
(212) 279-2022
490 8th Ave
Manhattan, Ny 10001
(212) 947-0771
429 7th Ave
New York, Ny 10001
(212) 736-7890
151 West 34th Street &7th Ave.
New York, Ny 10001
(212) 594-1964
220 West 42nd Street & 7th Ave
New York, Ny 10036
(212) 840-6250
735 9th Ave
New York, Ny 10019
(212) 974-7472

McDonald's corporate office addresses
Corporate addresses
McDonald's (UK)

11-59 HIGH RD, EAST FINCHLEY, LONDON N2 8AW, UNITED KINGDOM

McDonald's (USA)

400 Executive Center Dr, Greenville, SC 29615

McDonald's (London)

Stonebridge, 139 N Circular Rd, London NW10 0NX, United Kingdom

McDonald's (Japan)

Japan, 〒163-1390 Tokyo, Shinjuku City, Nishishinjuku, 6 Chome−5−1

Executive Team.
Enrique Hernandez – Non-Executive Chairman
Stephen J. Easterbrook – President, Chief officer & Director
James R. Sappington – Executive VP-Operations and Technology Systems
Kevin M. Ozan – Chief money handler & govt vice chairman
Lucy Brady – SVP-Corporate Strategy & Business Development
Douglas M. Gore – Chief is eating house Officer
Francesca DeBiase – Chief offer Chain & property Officer
Ian Borden – President-Foundational Markets
Chris Kempczinski – EVP-Strategy, Business Development & Innovation
Terri Hickey – Media Relation Contact
Michael Allen Flores – Investor Relations Contact
Robert Lane Gibbs – Chief Communications Officer & govt VP
David Ogden Fairhurst – Chief individuals Officer & govt vice chairman
Jerome N. Krulewitch – Executive VP-General Counsel & Secretary
Board of Directors
Enrique Hernandez, Jr. (Chairman)
Lloyd H. Dean
Stephen J. Easterbrook
Robert A. Eckert
Margaret H. Georgiadis
Jeanne P. Jackson
Richard H. Lenny
John J. Mulligan
Sheila A. Penrose
John W. Rogers, Jr.
Miles D. White

Resource Links