If you are looking for USAA Headquarter Address or USAA Corporate office address or USAA Corporate email then check here all the contact information given here.
USAA headquarters address including USAA Phone number and also USAA corporate email address you can find here. There are multiple ways to contact USAA headquarter or to reach their corporate employees.
If you having any issue with USAA or want to contact USAA using phone, email or social media then check this post. All the details and contact information that is connected with USAA you can see here.
Check here USAA Corporate Office Address, USAA Headquarter Address with USAA Corporate E-mail Given here Including Social media details.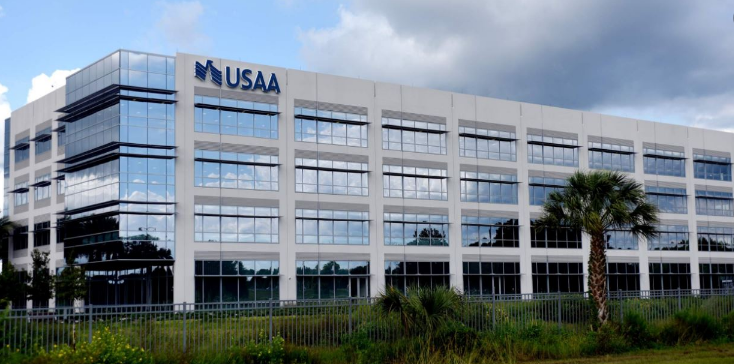 USAA Corporate Office Headquarters Address, Email, Phone Number
USAA Headquarters Address

9800 Fredericksburg Rd, San Antonio, TX 78288. The United States.

USAA Corporate Address
USAA Headquarters Phone Number

210-531-USAA (8722)

USAA Corporate Office Phone Number

(800) 365-8722

USAA Corporate Office Fax Number

 800-531-5717

USAA Official Website
USAA Website
USAA Corporate Website
Corporate Website
USAA Contact details
USAA Contact Detail
USAA Head Office Complaint
USAA Complaint
USAA Customer Service Number

210-531-USAA (8722)

Facebook Page
USAA Facebook
Twitter Page
USAA Twitter
LinkedIn Page
USAA Linkedin

USAA Board of Directors
General Lester L. Lyles- Chairman of the Board

Stuart Parker- Member, Nominating & Governance, and Executive committees

General John P. Abizaid- Member, Finance & Audit, Compensation & Workforce and Executive committees

Colonel Herman E. Bulls- Vice Chair, Finance & Audit Committee and Member, Member & Technology and Nominating & Governance committees

Colonel Eileen M. Collins- Vice Chair, Risk Committee and Member, Member & Technology and Nominating & Governance committees

Admiral Thomas B. Fargo-  Vice Chairman of the Board

Major General Tracy L. Garrett- Chair, Member & Technology Committee and Member, Finance & Audit and Executive committees

Rear Admiral Mary E. Landry- Member, Finance & Audit and Compensation & Workforce committees

Tracy B. McKibben- Chair, Finance & Audit Committee and Member, Compensation & Workforce Committee

Gerald R. Murray- Vice Chair, Member & Technology Committee and Member, Risk and Nominating & Governance committees

William R. Reed Jr.- Chair, Risk Committee and Member, Compensation & Workforce and Executive committees

Lieutenant General Robert L. VanAntwerp- Vice Chair, Compensation & Workforce Committee and Member, Risk and Nominating & Governance committees

John F. Young- Member, Risk and Member & Technology committees

Vice Admiral James M. Zortman- Chair, Compensation & Workforce Committee and Member, Finance & Audit and Executive committees

USAA Leadership Team
Stuart Parker (CEO)

Laura Bishop (Executive Vice President)

Deneen Donnelly (Executive Vice President, General Counsel & Secretary)

Torben Ostergaard (Executive Vice President Chief risk officer)

Carl Liebert (Executive Vice President COO)

Wayne Peacock (president, USAA Property, and Casualty Insurance Group, reporting to COO Carl Liebert.)

Chad Borton (President, USAA Federal Saving Bank)

Dan McNamara (President of the Financial Advice & Solutions)

Dana Simmons (Executive Vice President and Chief of Staff)

Heather Cox ( Executive Vice President, Chief Technology And Digital )

Michael Merwarth (Executive vice president, Enterprise Strategy & Marketing, reporting)

Patricia TeagueI ( Executive Vice President, Human Resources)
USAA Customer Service, USAA Phone Number
New Mortgage Loans and Services:
New, Pre-qualified, and Preapproved Mortgage Loans New: 1-210-531-8722
Pre-qualified, and Preapproved Mortgage Loans: 1-800-531-8722


Hours of Operation: 7:00 a.m. to 10:00 p.m. CT, 7 days a week

USAA Real Estate Rewards Network Assistance: 1-800-258-4060


Hours of Operation: Monday to Friday, 7:30 a.m. to 9:00 p.m. CT Saturday, 8 a.m. to 6:00 p.m. CT

Nationstar Serviced USAA Mortgages: 1-855-430-8489


Hours of Operation: Monday to Friday, 7:00 a.m. to 7:00 p.m. CT Saturday, 7:00 a.m. to 3:00 p.m. CT
PHH Serviced Mortgages Phone Number: 800-449-8722


Hours of Operation: Monday to Friday, 7:30 a.m. to 7:30 p.m. CT

Green Tree Serviced Mortgages: 800-643-0202


Hours of Operation: Monday to Friday, 7:00 a.m. to 8:00 p.m. CT

Ocwen Serviced Mortgages Phone Number: 877-569-4632


Hours of Operation: Monday to Friday, 7:00 a.m. to 9:00 p.m. CT

U.S. Bank Serviced Mortgages: 888-873-5990


Hours of Operation: Monday to Friday, 7:00 a.m. to 8:00 p.m. CT

U.S. Bank Serviced Mortgages For loans closed: 800-365-7772


Hours of Operation: Monday to Friday, 8:00 a.m. to 7:00 p.m. CT

Wells Fargo Serviced Mortgages For loans closed: 800-252-7241


Hours of Operation: Monday to Friday, 6:00 a.m. to 10:00 p.m. CT Saturday, 8:00 a.m. to 2:00 p.m. CT

Pentagon Federal Credit Union Serviced Mortgages Phone Number: 800-970-7766


Hours of Operation: Monday to Friday, 8:30 a.m. to 8:00 p.m. ET

Home Equity Loans and Lines of Credit Phone Number: 210-531-8722
Home Equity Loans and Lines of Credit: 800-531-8722


Hours of Operation: Monday to Friday, 7:00 a.m. to 7:00 p.m. CT Saturday, 8:00 a.m. to 2:00 p.m. CT

Auto and Property Insurance General: 1-210-531-8722 or 1-800-531-8722
All Social Media Customer Support of USAA Bank
Get Social Media Customer Service Help go on – https://www.usaa.com/inet/wc/social-media-customer-service
Facebook : https://www.facebook.com/USAA/
YouTube : https://www.youtube.com/user/usaa
Instagram : https://www.instagram.com/usaa/?hl=en
LinkedIn : https://in.linkedin.com/company/usaa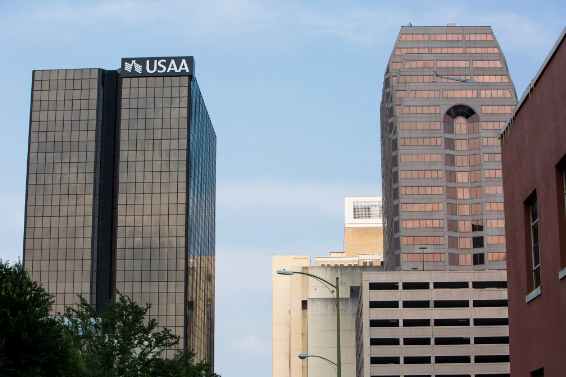 Lobby Hours
| | |
| --- | --- |
| Monday  | 8:30 AM – 5:00 PM |
| Tuesday | 8:30 AM – 5:00 PM |
| Wednesday | 8:30 AM – 5:00 PM |
| Thursday | 8:30 AM – 5:00 PM |
| Friday | 8:30 AM – 5:00 PM |
| Saturday | 8:30 AM – 1:00 PM |
| Sunday | Closed |
USAA Near Me