If you are looking for Walmart Headquarter Address or Walmart Corporate office address or Walmart Corporate email then check here all the contact information given here.
Walmart headquarters address including Walmart Phone number and also Walmart corporate email address you can find here. There are multiple ways to contact Walmart headquarter or to reach their corporate employees.
If you having any issue with Walmart or want to contact Walmart using phone, email or social media then check this post. All the details and contact information that is connected with Walmart you can see here.
Check here Walmart Corporate Office Address, Walmart Headquarter Address with Walmart Corporate E-mail Given here Including Social media details.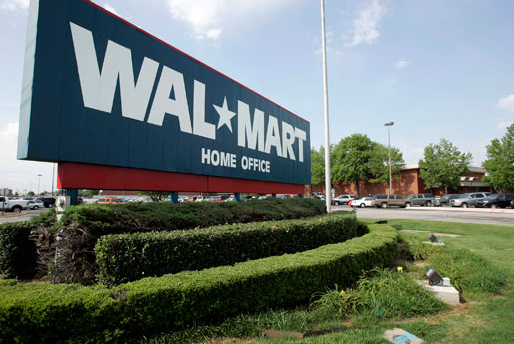 Walmart Corporate Office Headquarters Address, Email, Phone Number
Walmart Corporate Office Address

Walmart Headquarters 702 S.W. 8th St. Bentonville, Arkansas, AK 72716, US.

Walmart Headquarters Phone Number

1-800-925-6278 (1-800-WALMART)

Investor Relations- 1-479-273-6463

Media & Journalists- 1-800-331-0085

Walmart Corporate Office Fax Number

 1-479-277-1830

Walmart Official Website
 www.walmart.com
Walmart Corporate Website
Corporate Website
Walmart Corporate Email
Walmart Corporate Feedback
walmart corporate office employee complaints
Walmart Corporate Complaints
Walmart Customer Service Number

1-800-331-0085

Walmart Facebook Page
Facebook.com/Walmart
Walmart Twitter Page
Twitter.com/Walmart
Walmart Customer Service Phone Numbers
Customer service: 1-800-328-0402
Walmart Rewards Mastercard: 1-888-331-6133
Product Protection Plan: 1-855-308-7295
Walmart Gift Cards: 1-888-537-5503
Photo Centre: 1-855-620-7592

Walmart International Customer Service numbers
Canada and the U.S: – +1 207-454-8178
United-Kingdom :  –
Australia : –
United-Arab-Emirates : –
Germany :- +49 421 633681
India:- 0120 487 8888
Walmart Corporate Leadership Team
Doug McMillon- President and CEO, Walmart

Greg Foran- President and CEO, Walmart U.S.

Judith McKenna- President and CEO, Walmart International

John Furner- President and CEO, Sam's Club

Marc Lore- President and CEO, Walmart eCommerce U.S.

Andy Barron- Executive Vice President, Softlines and General Merchandise, Walmart U.S.

Dan Bartlett- Executive Vice President, Corporate Affairs

Brett Biggs- Executive Vice President and Chief Financial Officer

Steve Bratspies- Chief Merchandising Officer, Walmart U.S.

Tracey D. Brown- Senior Vice President of Operations and Chief Experience Officer

Ashley Buchanan- Executive Vice President and Chief Merchandising Officer, Sam's Club

Jacqui Canney- Executive Vice President, Global People Division, Walmart Inc.

David M. Chojnowski- Senior Vice President and Controller

Michael Dastugue- Executive Vice President and Chief Financial Officer, Walmart U.S.

Pedro Farah- Executive Vice President and Treasurer, Walmart

David Galloreese- Senior Vice President of People, Sam's Club

Ben-Saba Hasan- Senior Vice President and Chief Culture, Diversity and Inclusion Officer

Marybeth Hays- Executive Vice President, Consumables, Health and Wellness

Jamie Iannone- CEO, SamsClub.com and Executive Vice President of Membership and Tech

Mark Ibbotson- Executive Vice President, Central Operations, Walmart U.S.

Maarten Jager- Senior Vice President and Chief Financial Officer, Sam's Club

Clay Johnson- Executive Vice President and Enterprise Chief Information Officer, Walmart

Jay T. Jorgensen- Executive Vice President, Global Chief Ethics and Compliance Officer

Jeremy King- Executive Vice President and Chief Technology Officer

Kerry Kotouc- Senior Vice President – Sam's Club General Counsel, Asset Protection

Liza Landsman- President, Jet.com

Richard Mayfield- Executive Vice President and Chief Financial Officer, Walmart International

Kathleen McLaughlin- Senior Vice President and Chief Sustainability Officer, Walmart Inc; President, Walmart Foundation

Cindy Moehring- Senior Vice President, Chief Ethics & Compliance Officer – U.S.

Michael S. Moore- Executive Vice President, Supercenters – Walmart U.S.

Julie Murphy- Executive Vice President, People – Walmart U.S.

Enrique Ostalé- Executive Vice President and Regional CEO – U.K., Latin America and Africa, Walmart International

Kerry Pauling- Senior Vice President and Chief Technology Officer – Walmart International

Charles Redfield- Executive Vice President, Food, Walmart U.S.

Karen Roberts- Executive Vice President and General Counsel, Walmart Inc.

Tony Rogers- Senior Vice President and Chief Marketing Officer of Walmart U.S.

Gisel Ruiz- Executive Vice President of Operations, Sam's Club

Greg Smith- Executive Vice President, Supply Chain, Walmart U.S.

JP Suarez- Executive Vice President, Walmart Realty

Dirk Van den Berghe- Executive Vice President and Regional CEO – Walmart Canada and Asia

Hsiao Wang- Senior Vice President and Chief Technology Officer, Sam's Club

Walmart Board Of Directors
Gregory B. Penner- Chairman Walmart Board of Directors – General Partner of Madrone Capital Partners

James I. Cash, Jr.- Lead Independent Director

Sarah Friar- Chief Financial Officer of Square, Inc.

Timothy P. Flynn Retired Chairman and CEO of KPMG International

Carla A. Harris- Vice Chairman, Global Wealth Management and Senior Client Advisor, Morgan Stanley

Tom Horton- Senior Advisor, Warburg Pincus and Former Chairman and CEO of American Airlines

Marissa A. Mayer- Former President and CEO of Yahoo!, Inc.

Doug McMillon- President and CEO, Walmart

Steven S Reinemund- Retired Dean of Business and Professor of Leadership and Strategy at Wake Forest University

Kevin Systrom- CEO and Co-Founder, Instagram

S. Robson Walton (Rob Walton)- Retired Chairman of the Board of Directors of Walmart

Steuart Walton- Founder and Chairman, RZC Investments

Walmart Online Customer Service and Other Useful Links