If you are looking for Starbucks Headquarter Address or Starbucks Corporate office address or Starbucks Corporate email then check here all the contact information given here.
Starbucks headquarters address including Starbucks Phone number and also Starbucks corporate email address you can find here. There are multiple ways to contact Starbucks headquarter or to reach their corporate employees.
If you having any issue with Starbucks or want to contact Starbucks using phone, email or social media then check this post. All the details and contact information that is connected with Starbucks you can see here.
Check here Starbucks Corporate Office Address, Starbucks Headquarter Address with Starbucks Corporate E-mail Given here Including Social media details.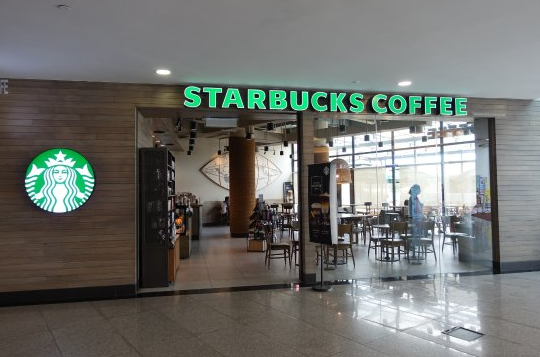 Starbucks Corporate Office Headquarters Address, Email, Phone Number
Starbucks Headquarters Address

 2401 Utah Avenue South, Suite 800




Seattle, WA 98134 USA

Starbucks corporate phone number

+1 800-782-7282

Starbucks Headquarters Phone Number

(206) 447-1575

Starbucks Corporate Office Fax Number

(206) 682-7570

Starbucks Official Website
 www.starbucks.com
Starbucks Corporate Website
Corporate Website
Starbucks Corporate Server Email

Server Email

Starbucks Employees Complaint Forum
Starbucks  Complaints
Starbucks Customer Service Number

1860 266 0010

Facebook Page
Starbucks Facebook
Twitter Page
Starbucks Twitter
LinkedIn Page

Starbucks corporate office addresses
Corporate addresses
Starbucks (UK)

StarbucksUnit 3 Building 5, 5 Chiswick Park, Chiswick, London W4 5YA, United Kingdom

Starbucks (USA)

111 N Canal St, Chicago, IL 60606

Starbucks (Australia)

Tivoli Arcade, 235-251 Bourke St, Melbourne VIC 3000, Australia

Starbucks (Russia)

Vladimirskiy Prospekt, 19, St Petersburg, Russia, 191002

Starbucks (Brazil)

Av. Nossa Sra. de Copacabana, 1058 – loja b – Copacabana, Rio de Janeiro – RJ, 22060-002, Brazil
Starbucks Customer Service Number
Starbucks Toll-free Number: 800-782-7282
Starbucks Rewards Cards Department: 877-309-3180
Starbucks Customer Complaint Number: 800-782-7282

Starbucks Leadership Team | Corporate Starbucks Board of Directors
Howard Schultz- executive chairman

Kevin Johnson- president and chief executive officer

Bernard Acoca- senior vice president, president Teavana

Andy Adams- senior vice president, Store Development

Luigi Bonini- senior vice president, Global Product Innovation

Rosalind (Roz) Brewer- chief operating officer and group president

Brady Brewer- chief operating officer, Starbucks Japan

Martin Brok- president, Starbucks Europe, Middle East and Africa

Adam Brotman- executive vice president, Global Retail Operations & Partner Digital Engagement

Michelle Burns- senior vice president, Channel Development Branded Solutions

Cliff Burrows- group president, Siren Retail

Chris Carr- executive vice president, Chief procurement officer

Rajiv Chandrasekaran- senior vice president, Public Affairs

Michael Conway- executive vice president, president Licensed Stores, U.S. and Latin America

John Culver- group president, International and Channel Development

George Dowdie- senior vice president, Global Food Safety, Quality & Regulatory

Jason Dunlop- senior vice president and chief operating officer, Starbucks EMEA

Kris Engskov- executive vice president, president U.S. Retail

Chris Fallon- senior vice president, Business Technology

Tom Ferguson- divisional senior vice president, West Division

Leanne Fremar- senior vice president, executive creative director

Mark Fordham- senior vice president and deputy general counsel for the Law & Corporate Affairs

Sumitro Ghosh- chief executive officer, Tata Starbucks Private Ltd

Pam Greer- senior vice president, Global Strategy, Insights and Analytics

Beto Guajardo- senior vice president, Global Strategy

Lucy Lee Helm- executive vice president, chief partner officer

Charles Jemley- senior vice president, Finance, U.S. and Americas

Aimee Johnson- senior vice president, Customer Relationship Management

Scott Keller- senior vice president, Store Development & Design

John Kelly- senior vice president, Global Public Affairs & Social Impact

Sena Kwawu- senior vice president, Supply Chain Finance and Shared Services

Janet Landers- senior vice president, Business Technology

Angela Lis- senior vice president, Partner Resources, Global Retail

Gerri Martin-Flickinger- executive vice president, chief technology officer

Tony Matta- president, Global Channel Development

Scott Maw- executive vice president, chief financial officer

Bill McNichols- senior vice president, Corporate Development and Business Alliances

Hans Melotte- executive vice president, Global Supply Chain

Takafumi Minaguchi- chief executive officer, Starbucks Japan

Carl Mount- senior vice president, Logistics & U.S. Retail Supply Chain

Liz Muller- senior vice president, Creative, Global Design & Innovation

Paul Mutty- senior vice president, interim general counsel, Law & Corporate Affairs

Denise Nelsen- senior vice president, Operations Services and U.S. Alignment

Mark Ring- president, Starbucks Asia Pacific

Rachel Ruggeri- senior vice president, Finance, Global Retail

Matthew Ryan- executive vice president, global chief strategy officer

Tal Saraf- senior vice president, Engineering & Architecture, Starbucks Technology

Katie Seawell- senior vice president, Marketing

Maria Sebastian- senior vice president Brand, Starbucks Europe, Middle East and Africa

Zeta Smith- divisional senior vice president, East Division

Sandra Stark- senior vice president, U.S. Beverage Category and Global Innovation

Matthew Swaya- senior vice president, chief ethics and compliance officer, Law & Corporate Affairs

Richard Tait- senior vice president, Entrepreneur in residence

Sara Trilling- senior vice president, Food Category and Innovation

Leo Tsoi- chief operating officer, Starbucks China

Vivek Varma- executive vice president, Public Affairs

Ash Walia- senior vice president, Global Integrated Logistics

Jeff Wile- senior vice president, Retail and Core Technology Services

Rossann Williams- senior vice president, president, Starbucks Canada

Belinda Wong- chief executive officer, Starbucks China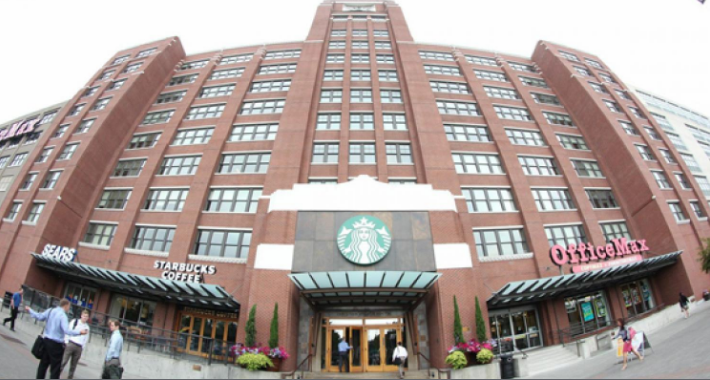 Starbucks Near Me Location